Airplane lets you transform scripts, APIs, and SQL queries into tasks and UIs for your team in minutes. If you have feature requests you'd like to see in future changelogs, reply and let us know!
This month, we've also partnered with our friends at Basedash on the annual State of Databases report. It asks developers about their favorite database tools, tech, and trends. Fill out the survey and you could win an Apple Studio Display!
Since our last changelog, we've rolled out the ability to embed Tasks and Views.
Ability to embed Tasks and Views
Business and enterprise plan users can now embed Tasks and Views on their websites. Simply click on the "Share" button in your Airplane app, and select "</> Copy embed code" to get started!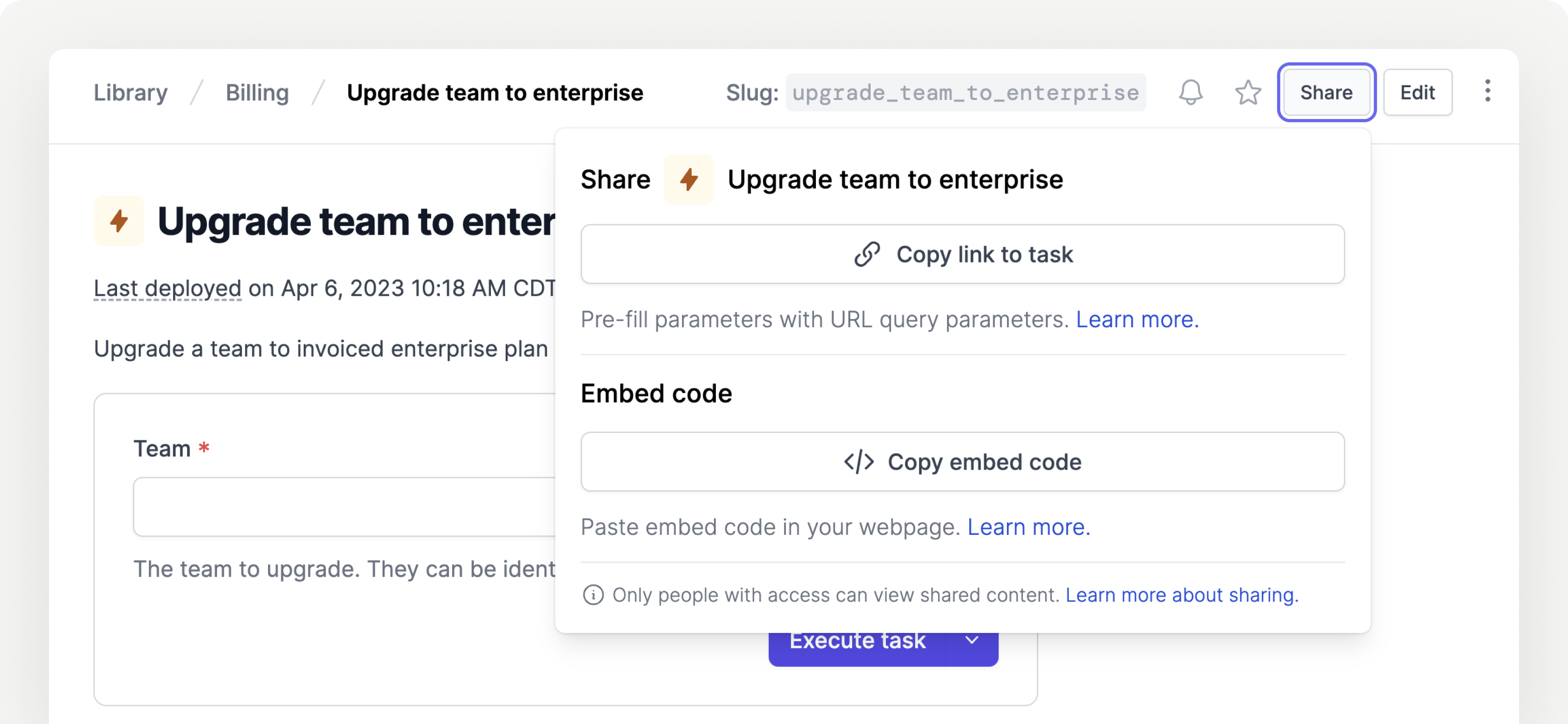 Check out the sharing Tasks and Views docs →
Improvements and fixes
Improved error handling for Views - We've added new tools to help you debug errors in your Views. Check out our debugging component state and debugging activity docs to learn more.
Views is now open-source - The Views repository is now available on Github. You can view the source code, reference releases and changelogs, and contribute to the Views codebase.
Improved output performance - We've improved the performance of large output handling, such as tasks that select thousands of rows from a SQL database. Check out our output docs for more information.